Onions, garlic, leeks, and chives are all part of the Amaryllidaceae family and the Allium genus. Since they are in the same family, there will be many similarities in growing and harvesting, but there will be some differences. That is why I separate growing articles for each. However, the process for collecting the seeds is the same. I'm harvesting onion seeds in this video, but onions, leeks, chives, and garlic seeds are all harvested similarly. How to Harvest Onion and Garlic Seeds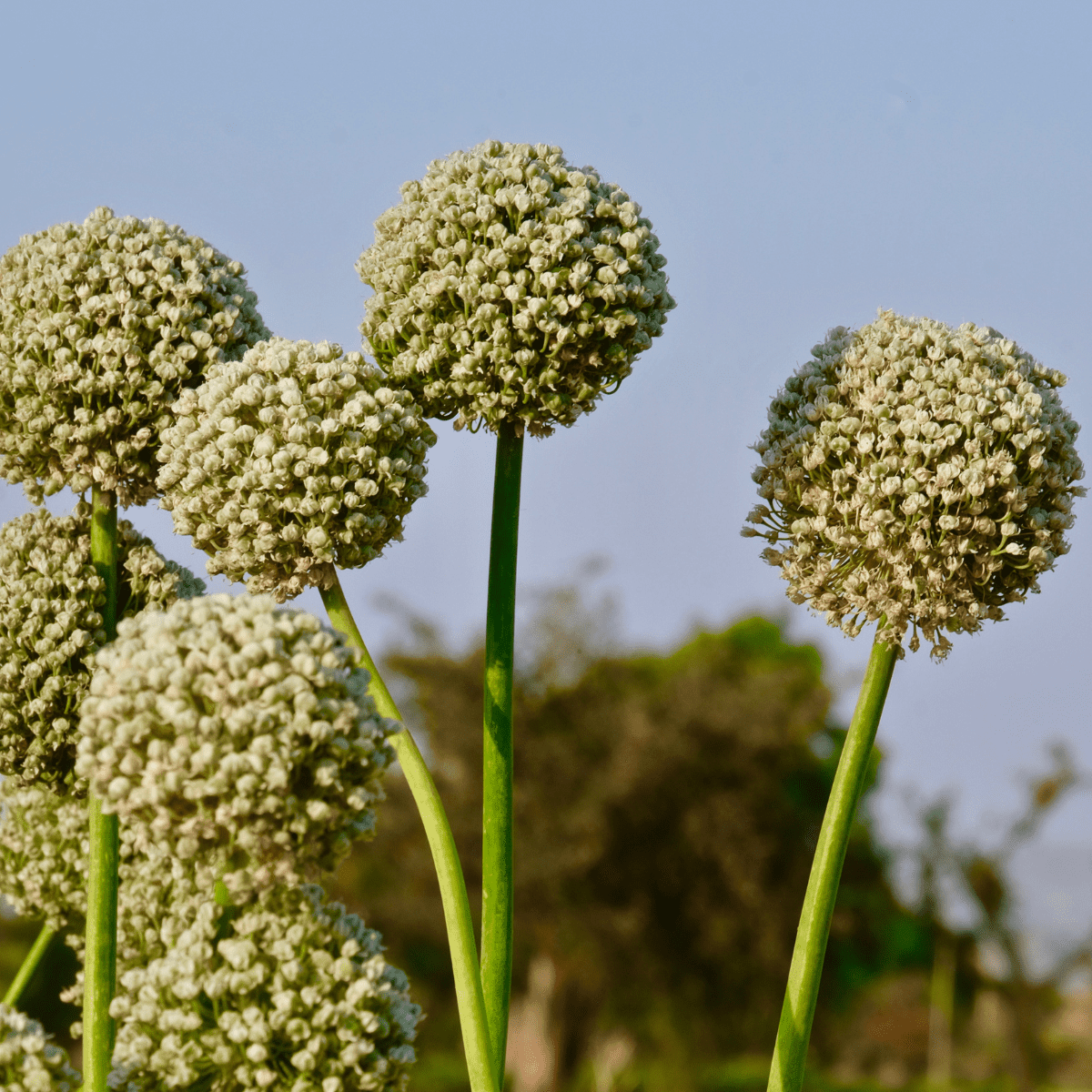 Pollination Characteristics and Techniques
Allium flowers are unable to self-pollinate. The anthers open first and shed pollen before the style and stigma are receptive. The anthers continue to shed pollen for several days, and the style and stigma are receptive for six days. The individual flowers are open for over 30 days. This means there are always some anthers shedding pollen on each seed head and some stigmas receptive to it. Many insects enjoy allium flowers, but the two primary pollinators are flies and bees. The wind is not a pollination vector for allium.
Pollination, Crossing, and Isolation
Insects can cross all varieties of seed-pollinating onions. However, seed-producing onions do not cross with chives or leeks. Therefore, isolation of one mile is usually adequate for seed purity. In addition, there are techniques such as bagging and hand pollinating that can be used when planting several varieties of onions to avoid cross-pollination to ensure seed purity.
Seed Production
Seed-producing onions are biennial and require two growing seasons to produce seeds. Onion bulbs that will be planted for seed production can be harvested after the first growing seasons when the tops begin to dry. The bulbs have to be dried or cured. This takes about 10-12 days and should not be done in the direct sun if the temps are above 75 degrees F. If you're interested in learning how to create your own onion sets, stay tuned because I'll be covering that in a separate article and video. I wanted to keep this one focused on How to Harvest Onion and Garlic Seeds.
Harvesting Onion and Garlic Seeds
Harvesting onion and garlic seeds is very straightforward and easy. The only drawback is if you have limited space in your garden and need to pull your onions early to make room for more plants.
As the seeds form, the flower and the plant begin to dry. The seeds start to fall from the pods once the pods dry and open. To ensure you capture most of the seeds harvest the onion seeds as soon the pods dry and start to open.
Bend the flower head over a paper bag or container and cut off the flower. After removing the flower from the plant close the bag or container and give it a shake. The seeds freely fall out of the pods.
Seed Viability
Onion seeds will retain about 50% germination for two years when stored in a cool, dry, dark location.
Increase Your Growing Skills
https://dayswellspent.thinkific.com/